Axis AI-Based Object Analytics
Video surveillance made simple
Keep your business safe with an easy-to-use surveillance solution. With AXIS Companion, you can monitor your whole premises onsite, and even on-the-go. Flexible options provide a reliable solution that's ready to scale for any business need.
Whether you own a shop, hotel, office or any other small business, AXIS Companion will give you a complete security solution that's designed to keep your business safe. And give you extra peace of mind.
Dedicated solution for small businesses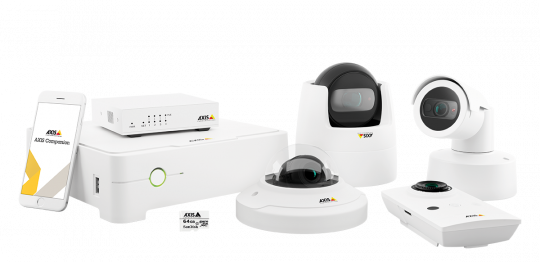 AXIS Companion Line is a full video surveillance solution designed for the needs of your small business. It's complete with surveillance cameras, video recording solutions and free video management software – which includes a mobile app.
AXIS Companion is available through professional installers in specific markets* who you can trust for a quick and simple installation process.